Rajesh Tavde (DGM)

UFO Moviez India LTD
We are using Tally.Server 9 from last 1.5 years. Tally.Server 9 has helped us to solve our problem of concurrency and Data security. Now all our 40 users work on Tally server 9 very efficiently without any deviation
Bhagwan (Accounting Head)

Oppo Mobiles MU Pvt. Ltd.
We are using tally from last one year as one of the best thing is sync as its help us in getting combine balance sheet profit & loss account and other report related to mis is being getting generated from it,As tally is all in one and from one of this sync is which are very usefull
Pawan jain (Head – Accounts & Finance)

Chemco Group | Chemco Plastic Industries Pvt. Ltd.
The Tally.ERP9 was working very slow when our 26 users where working simul taneously on the server but after using Tally.Server 9 our day to day activities like generation of invoice, approving of vouchers has improved tremendously. Now we can do our business transaction activities smoothly
Deepak Shah (Asst VP - Finance & Accounts)

Edelweiss Group
Tally.Server 9 has improved the performance of my business tremendously. It has drastically reduced the time spent on processing vendor payments. MI S reports are available faster. Productivity & Efficiency has gone up and resulted in direct saving in costs
Mss. Lalita (Account Head)

NCDEX e Markets Limited
Tally.Server 9 has solved our concurrency issue. The auto backup system at a schedule time have provided good control over data security. Now we can monitor all the User activities and actions on day to day basis
श्री .पांडुरंग सुतार ( लेखापाल )

Accurate Industrial controls Pvt. Ltd.
TS9 च्या साहाय्याने आमच्या दैनंदिन कामात खूप मदत झाली . हँगिंग चा त्रास खूप कमी झाला आहे आणि मॉनिटरिंग सिस्टिममुळे कर्मचाऱ्यांच्या सर्व कामकाजावर कंट्रोल ठेवण्यास मदत होते
Mr. Faizal (Account Manager)

Dextra India Pvt. Ltd.
In my opinion, It is very pleasure to have engagement with "Antraweb". They have professional approach to solve the query and have adequate system of reachability in case of troubleshooting. "That's makes them different from there competitors". The attendant have been humble and technically sound
Nilesh Dhond (IT Manager)

Kidzenia
It's a very nice experience to work with Antraweb. Antraweb's effort is appreciable. Whenever we call for help we have received full solution just in time from their Team.
Mangesh Naik (Sr. Deputy Manager)

Aarti Industries
Antraweb is very much like family and we are associated with them since 2003. They have a very good support and implementation team. Being with Antraweb has been a great journey. The department-wise Enterprise structure is very good. If anyone wishes to implement Tally, they must go for Antraweb as they are the best as far as Tally is concerned
Sanjiv Roy (GST Manager)

PharmEasy
Its been a good experience receiving the services of Antraweb. They have helped us in a huge way in synchronising our accounts. Also the assistance and support in relation to the product is excellent.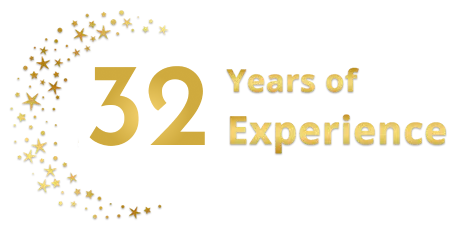 431357
Support Ticket Resolved
31040
Customer Support Feedback
15000
People Trained by Enrich Program